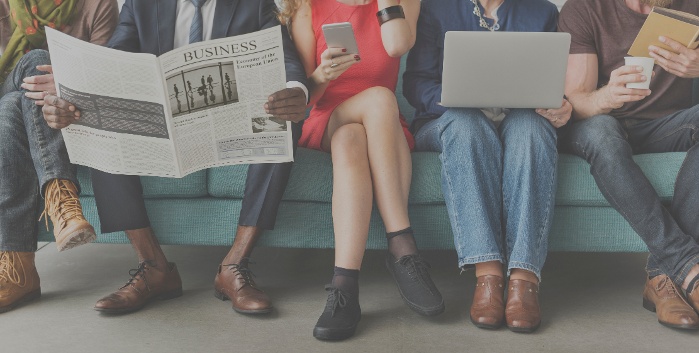 HR In the News: Preventing Workplace Violence
Violent incidents have become increasingly common in public areas across the country. Nightly news broadcasts and search engine home pages have been littered with reports of violence, particularly in schools and workplaces, nationwide. From domestic-abuse issues to violence triggered by workday events, Human Resource Professionals are increasingly in need of education, support, prevention, and response solutions.
According to the Occupational Safety and Health Administration, about 2 million American workers are victims of violence at work each year. This estimate represents only reported cases of violence, therefore the actual number of workers who have experienced violence may be much higher. With over 400 workplace homicides each year, according to the U.S. Bureau of Labor Statistics, U.S. employers are quickly acknowledging the need for programs to prevent and respond to traumatic incidents.
In response to recent incidents filling up our newsfeeds, some employers have begun to offer safety training to employees, encouraging them to run, hide, or fight if an incident occurs. Recent Homeland Security Department recommendations endorse individuals fighting against an assailant, while many employers still encourage individuals to run and hide. College campuses have begun coordinating safety training that allows campus safety and employees to prepare for a violent incident with videos, scenario discussions, and even role-playing sessions. Schools across the country have implemented active shooter drills and many public entities have increased security presence within and outside their buildings.
Safety training and drills may offer minimal peace of mind to employers and their workforces, but violence prevention efforts should begin well before an incident occurs. From following strict hiring practices to implementing employee support programs, Human Resource Professionals can have a direct impact on workplace safety.
Screening candidates for previous arrests due to assault or domestic abuse, for example, can minimize the risk of adding a potentially violent individual to your workforce. Encouraging employees to notify HR of domestic violence issues and restraining orders can also allow employers to prevent unnecessary harm. Workplaces that serve the public may become the scene of violence when an abusive partner attempts to confront their victim. By encouraging employees to divulge this information, employers can put protections into place to keep the affected employee and their coworkers safe.
Workplace policies can also promote a safe work environment and offer HR an opportunity to identify, assess, and prevent potential issues. Zero-tolerance violence policies place workplace safety in the hands of the employees, holding them accountable for their actions. These policies allow HR to penalize employees who act inappropriately or aggressively, ultimately limiting intimidating behavior that may lead to future incidents. These policies are often backed by confidential reporting methods, such as a Whistleblower Hotline, that allow employees to submit a concern or complaint directly to the employer without fear of repercussion.
Implementing education and support programs, such as an EAP, allows HR departments to offer at-risk employees assistance and guidance well beyond in-office education, policies, or training exercises. For example, employees struggling with anxiety or substance abuse may be prone to violence. Connecting these at-risk employees with confidential support services such as pre-paid counseling can guide those same employees towards managing and remedying their issues before they may cause harm to themselves or others. These services may also support employees struggling with personal issues that could follow them to the workplace. Abuse victims may receive the encouragement they need to contact the authorities and put a protection plan into place, while HR professionals can seek support to properly handle employee concerns and actions.
Whether you choose to implement a zero-tolerance policy or seek out a vendor that may support your workforce's violence prevention needs, workplace safety should be a main priority in your strategic planning. Workplace violence is not a new issue, nor has it only recently made headlines. What has changed, though, is the availability of support within all industries, allowing today's HR departments to create a safer workplace than ever before.
How do you plan to prevent workplace violence?