Are you finding it challenging to retain your top Millennial talent?
Do you find you are not getting the return on all the money you invest in recruiting and retaining Millennial employees?
Is it difficult to engage your diverse and multi-generational workforce?
Then eni's upcoming event in North Carolina is for you! Renowned Millennial Expert, Aaron McDaniel will provide practical insights to help you retain Millennial employees and increase your Millennial ROI. You will also gain actionable strategies to better engage your entire workforce. Finally, you will learn how to tackle one of HR's greatest challenges, which is communicating and engaging your entire workforce with their benefit package.
Check out this quick video for highlights from Aaron McDaniel's compelling presentations: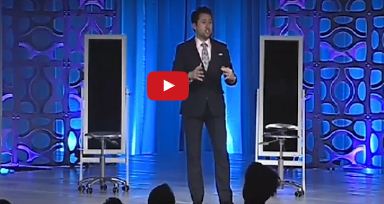 This Great Event at the PNC Arena Will Help You:
Understand Millennials – how they work, communicate, learn, and like to be recognized
Retain your Millennial employees thereby reducing costly turnover
Understand how technology impacts employee engagement, communication, and benefit administration
Articulate the business case for prioritizing employee engagement and communication in order to maximize benefit ROI
Event Highlights:
Approved for 1.5 HRCI re-certification credits.
Keynote presented by Millennial Expert, Aaron McDaniel, who has appeared on Shark Tank and has been featured in Forbes, The Huffington Post, and Business Insider, just to name a few. A Millennial himself, Aaron is the youngest person to ever serve as the Regional Vice President of a Fortune 10 Company and is currently a Professor at the Hass School of Business at UC Berkeley.
Hot breakfast, gourmet chocolate, great giveaways, and exciting door prizes!
Complimentary copies of two great HR books "The Young Professional's Guide to the Working World" and "Beyond Benefits".
Only $25.00 to attend!
Join us on Tuesday, February 14, 2017 from 8:30 AM – 10:30 AM at the PNC Arena in Raleigh, NC to learn how you can proactively improve your organization's bottom line by learning strategies for engaging your entire workforce and retaining your Millennials!
There is still time to register, so don't delay, register today!