Employee Assistance Programs
BalanceWorks is our fully integrated work/life Employee Assistance Program (EAP), designed to help your employees effectively balance the competing demands of work and life before personal problems affect professional performance.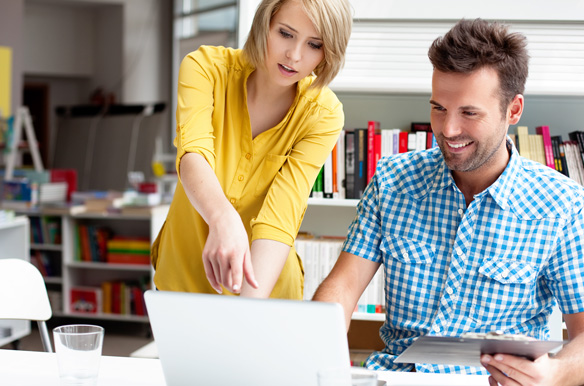 Designed to:
Maximize productivity, organizational skills and time-management techniques
Lower healthcare, workers' compensation and disability premiums
Attract and retain top talent
Reduce absenteeism
Improve morale
Avoid workplace violence
Improve work/life balance
Interested in purchasing an Employee Assistance Program for your organization? Contact us today!

Immediate Connection to a Qualified Counselor
Our 24/7 client-dedicated EAP line connects your employees with our experienced Behavioral Healthcare Professionals for an efficient intake, assessment and referral.

Global Provider Network
Our extensive Provider Network is available everywhere our clients are. We get to know our providers as well as we know our clients and network exclusively with credentialed and contracted mental health professionals to ensure the highest level of care.

On-Site Crisis Intervention
Comprehensive Critical Incident Stress Debriefing (CISD) Management services for both employees and supervisors.

Quality EAP Counseling
Highly focused, confidential and goal-oriented counseling. Individual case management, including follow-up, ensures appropriate and successful treatment.

Work/Life Balance Resources
Services for achieving work/life balance, including child/eldercare resources, financial or legal consultations and referrals through our extensive, nationwide network of specialists are available.

Personalized Online Resources
We offer online access to professional, interactive training courses, self-help tools, assessments, and work/life articles and videos to promote personal and professional development.

EAP Case Management Team
eni's certified staff of clinical professionals has appropriate—and in many cases—superior credentials and continuing education. Our staff is fully trained and dedicated to helping people overcome personal and professional struggles.

Management Consultation and Support
To ensure your organization receives the highest return on investment, eni's BalanceWorks EAP program also includes:
24/7 Supervisory access for mandated referrals or consultations with our care management staff
Supervisory and human resource training on the BalanceWorks EAP Program
Employee orientation and benefit awareness programs—including quality promotional materials
Utilization reports
Member Login
Current members/users of eni services, please login below.
Or call
1.800.364.4748
to purchase an Employee Assistance Program for your organization.
"As our EAP provider, you have given us extraordinary support as it relates to two very unfortunate recent circumstances of violence involving families with children at the Center. You and your team were instrumental in triaging the two families and directing them on additional options for counseling, et al. We find this to be beyond the scope of our contract, and I wanted to personally reach out and thank you for this outstanding customer service."
Learn more about BalanceWorks